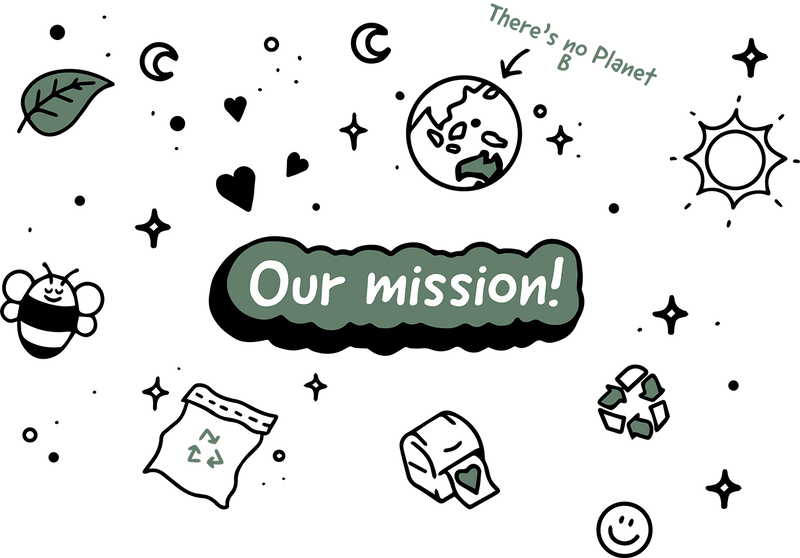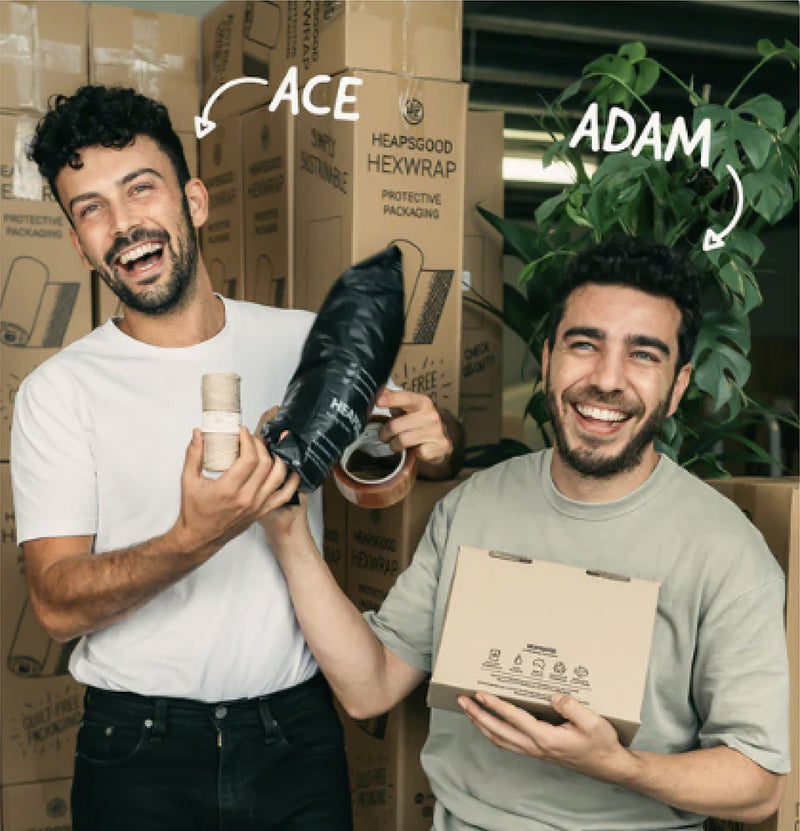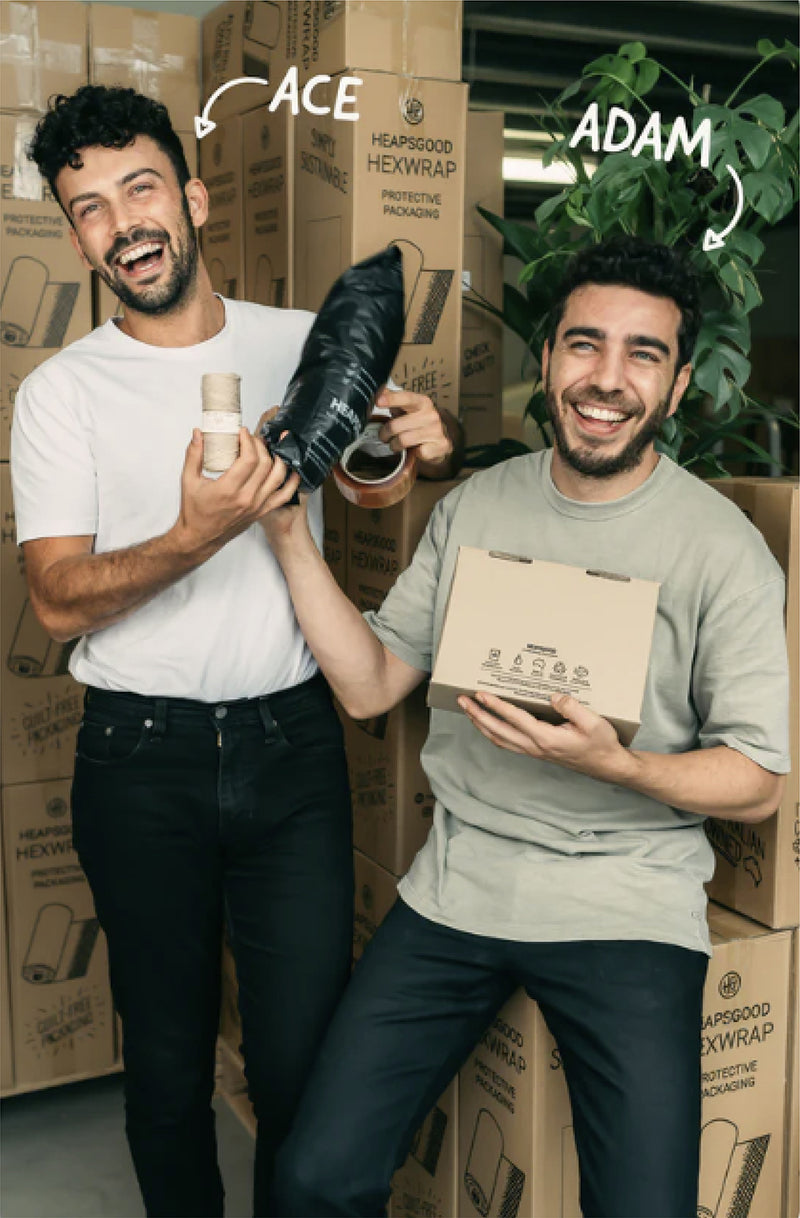 Can we help make
ecommerce sustainable?
HeapsGood started out as a little Aussie company with a big mission: to make ecommerce sustainable. In a small living room in 2020 just as Melbourne went into lockdown, Adam and Ace began their packing business with a difference.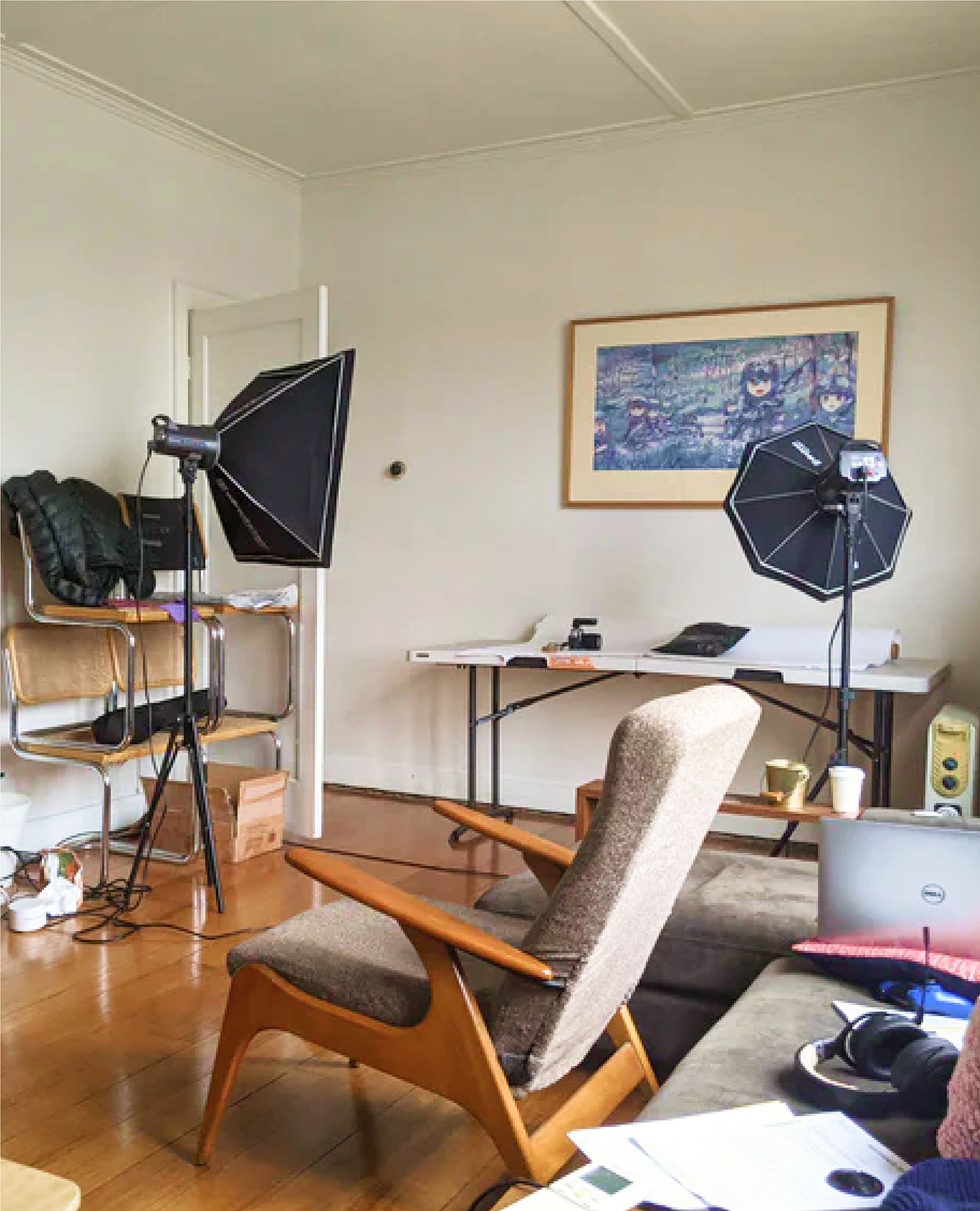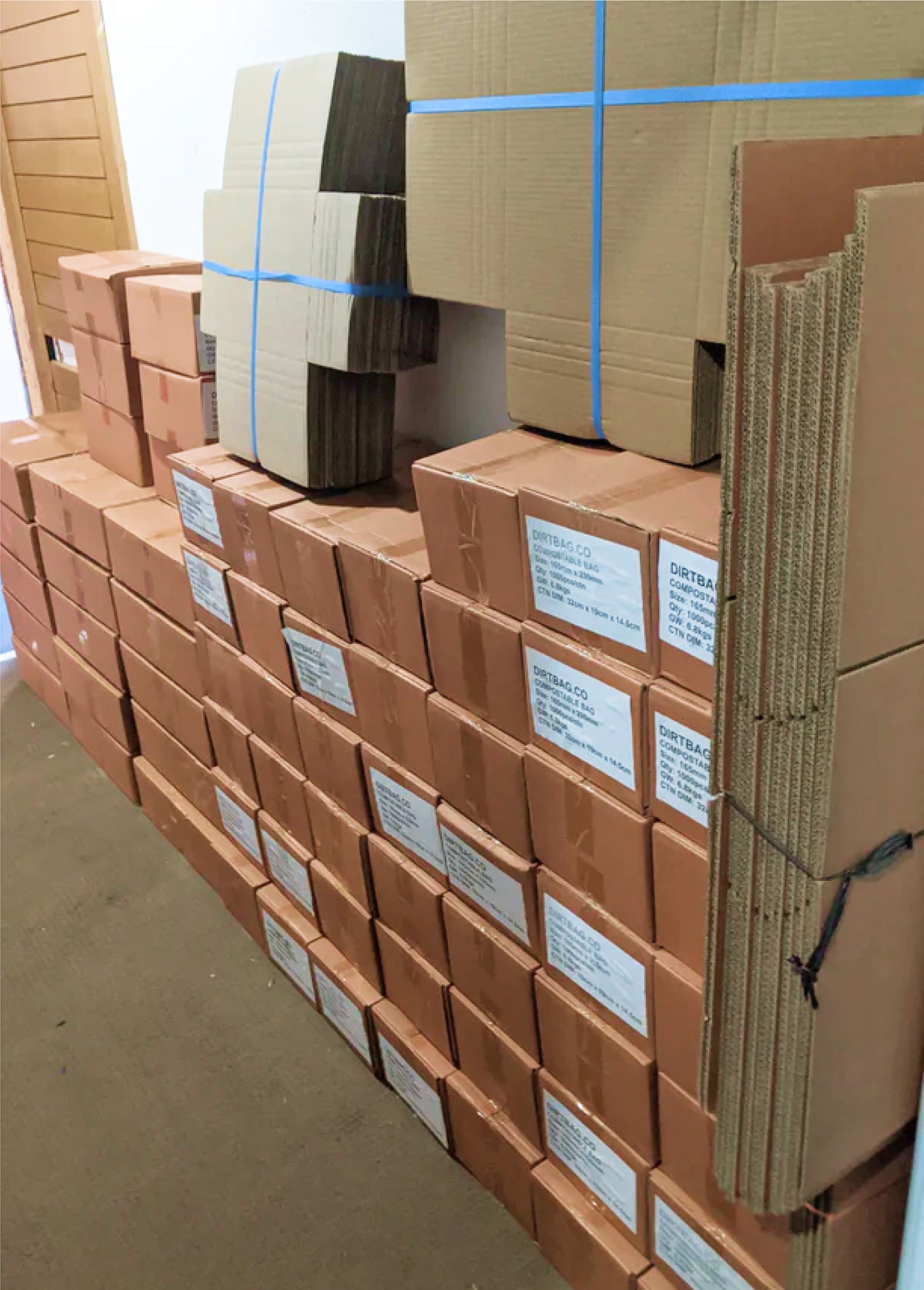 From humble beginnings...
Our initial shipment of stock arrived. We took the meaning of "in-house photoshoot" to another level. Then we launched our first website.
Now where the magic happens
Fast-forward to today and meet our new warehouse! It would've been a bit too cosy in Adam's living room, given we hired a bunch of cool people. There's plants, mid-century furniture, heaps of natural light and a Tupperware box of ancient lolly snakes.
Meet the HG Crew
Adam - Founder/CEO
The top dog. Head Honcho. Owner of big lounge room.
Ace - Founder/CMO
Big Boss #2. El Capitan. Starts businesses in other people's lounge rooms.
Astrid - Warehouse Lead
Packaging Tetris master and printer whisperer.
Olivia - Copywriter
Writes all the silly jokes you see on the website and social media. Bing bong.
Georgia - Ecom Coordinator
Legendary problem-solver on the other end of the phone when you need help getting your sh*t together.
Tash - Graphic Designer
Drawer of hideously cute images. Guaranteed to make your heart sing.
Eddy - The Ecomailer
Super friendly guy. Seems a little plant-based. Will tell you at every chance that he's 100% compostable - gone in six months, he swears!
How we source
We're a bit like the Sherlock Holmes of sustainable sourcing. Our eco-mission takes us across continents, from our Aussie backyard to the far reaches of China, the USA, Taiwan, and Germany. We aim for locally made wherever possible – almost half our range is Aussie-made – but for certain products, like our Ecomailers, the raw materials and factories simply aren't available in Australia.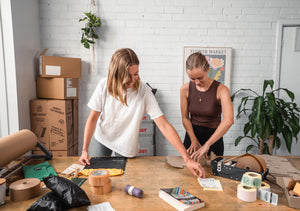 As a sustainable packaging company, there'd be egg on our faces if we didn't pack your orders using the same eco-friendly standards we create our products with.
When your order arrives, you can rest assured that:
Everything is packed with compostable tape and labels;
All outer bags are home compostable;
Our cardboard is recycled or reused;
The inserts may also be reused - waste not, want not; and
All our packaging is printed with eco-friendly, water-based inks.
Our Values
Avoid plastic like it's going out of fashion
Packaging that is used once before heading to landfill for 400 years isn't a very smart system. And 95% of plastic packaging is discarded after a single use.
Dream up thoughtful products for ecommerce
In order to solve the plastic problem, our products have to be strictly better than their traditional counterparts – not just for the environment, but for ecommerce brands too.
Leave it better than we found it
Last year, we planted 16,720 trees and donated 78,000 mailers to charities. In 2023, we're taking our commitment to people and planet to the next level.
Our roadmap is an ambitious one. We're working towards carbon neutrality, B Corp and removing plastic from our environment – alongside supplying the best possible eco-friendly packaging alternatives in the market, at super accessible prices. If you love what we do, join our community of over 25k customers that are putting the 'eco' in ecommerce.