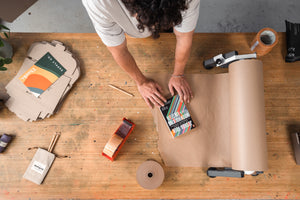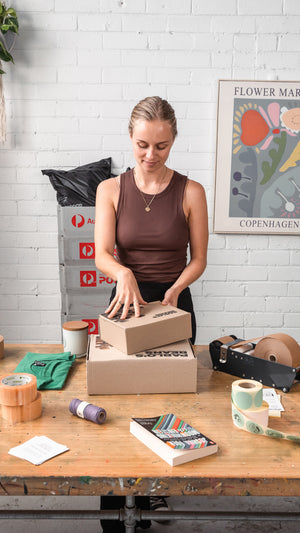 Compostable Packaging.

Plant-Based.
Designed with the planet in mind.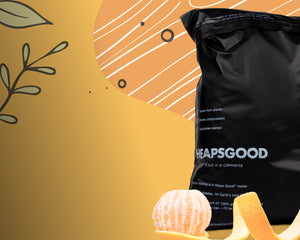 Home compostable
Ecomailers
The right way to pack your products, naturally.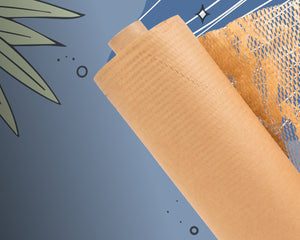 Fully recyclable
Hex Wrap
Your eco-friendly bubble wrap alternative.
★★★★★

Exceptional service

Great mailers made by people that really care. They've got your back.

John M.
★★★★★

It was so quick and easy to order. I feel great being able to use eco friendly options for my business. Every little bit helps!

Rachel D.
★★★★★

Amazing service & Fabulous products
Fantastic company with great products. The speed of delivery is second to none. Customer service is exceptional!!!

Gaye
★★★★★

Amazing

So happy with our compostable mailing bags! Really good quality and the matte black fits in perfectly with our brand, very sleek.

Moana C.C.
★★★★★

INCREDIBLE Service
I was let down by our regular supplier leaving us completely without satchels to ship our orders - Heaps Good were here for it! With one email we had our satchels overnight, back in business. New customer for life!!!

Charmae B.
★★★★★

Awesome product and service
We ordered our first lot of mailer satchels from the guys and were very impressed with the product! Customer service also impeccable. Will def use them again!

Nichola Y.
★★★★★


Bought the samples and came back for the real deal!
I ordered the sample pack a couple weeks ago and was so impressed that I then ordered a pack each of the sides I needed. The material is super durable and I haven't had any issues fitting what I need into them.

Chris T.
★★★★★

Eco friendly
Love the quality, the service was outstanding. Will be using for my business constantly.

Jacob S.
★★★★★

Awesome Bags
I am an online business. I have been using brown paper for packaging, but it has been very time consuming wrapping the product. I ordered the XL bags, and they have been wonderful, and have really cut down on the processing time. Delivery was very quick too.

ALISON L.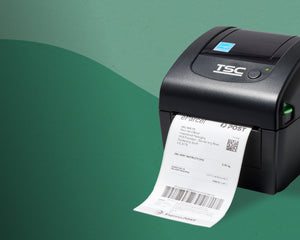 INKLESS PRINTING
Label Printer
Level up your packing.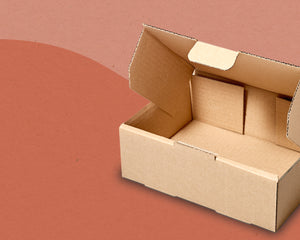 99.9% RECYCLED
Mailing Boxes
Built tough, but kind.
Less plastic. More trees.
For every order you place with us, we plant a tree through our partnership with Ecologi. That means we're on our way to being completely carbon neutral – and you're helping crucial forest restoration and biodiversity recovery efforts.
0
Tonnes of carbon offset
HeapsGood Packaging HQ is located in Melbourne at 15 Nelson Street, Moorabbin. We're 100% Aussie-owned and operated.
Get ready for some sciencey speak! All compostable products are technically biodegradable, but not all biodegradable products are compostable. Both of them will break down in the presence of microorganisms, fungi, or bacteria, but products that are certified 'compostable' according to actual Australian or international standards will break down without any nasty toxicity within a dedicated timeframe. Just because something says it's 'biodegradable', doesn't mean it's guaranteed to do the same.
Phew. You can read more about the differences between biodegradable and compostable packaging here, if you enjoyed us talking science at you.
We believe that home and industrial composting will become key environmental processes in the future circular economy, similar to how recycling's become just another thing we do over the last 30 years. Mainstream composting will help us reduce the amount of food and packaging heading to landfill, the methane productions it causes, and temper single-use plastic pollution. Heaps of writing by science-types supports this perspective, which is (thankfully) informing government policies and regulations in Oz.
TLDR; Yes! Compostable packaging is great, and will get a lot better as technology continues to develop.
Compostable packaging can only be recycled if it's certified compostable and recyclable. For eggsample, our Hex Wrap can be both composted and recycled. Don't recycle products that are only compostable like our HeapsGood Ecomailers – they're only for the compost!
Yep, it's true. We've teamed up with Ecologi to plant a tree for every order you place with us. To learn more about the initiative, check Ecologi out here.